5 Things You Should Know About Winter Swimming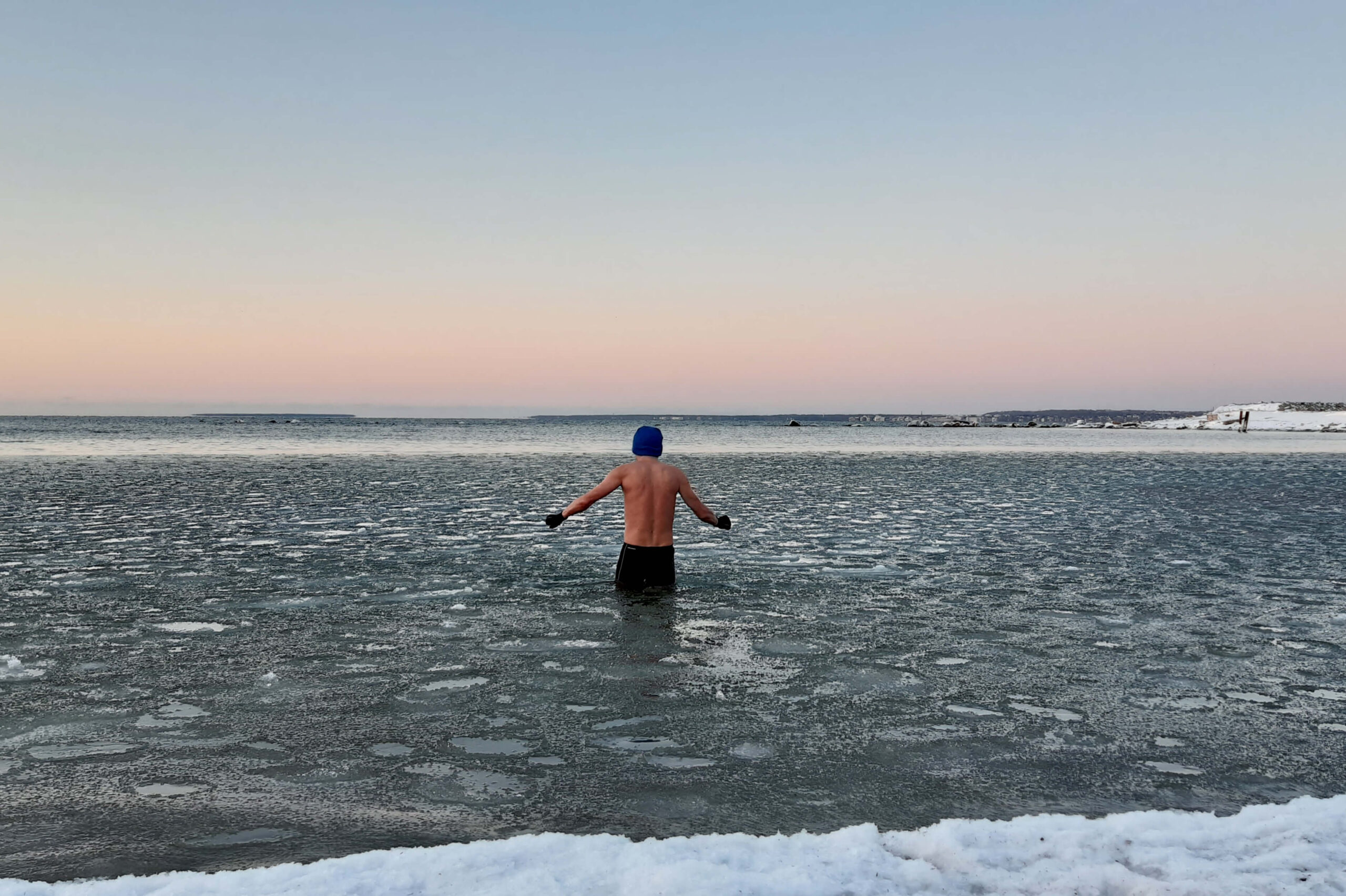 1. IS IT GOOD FOR MY HEALTH?
Winter swimming is suitable and useful for everyone in all ages. It reduces stress and depression, and also helps fight against autoimmune diseases.
People who go for cold water procedures suffer less from lighter diseases. They are more energetic, cheerful and sleep well.
The most important thing is to monitor your health. In case of any health issues, please consult your health care provider before taking up winter swimming.
Cold water may cause pain or numbness in limbs.
2. WHAT KIND OF PREPARATIONS ARE NECESSARY BEFORE SWIMMING?
In case of any health issues, please consult your health care provider before taking up winter swimming.
Please wear as little clothing as possible when going for a swim. Wet fabric against your skin cools down the area more quickly.
Pick a safe spot for swimming. For safety reasons, never do winter swimming in deep water.
It's best to begin with winter swimming at 15 degrees, allowing your body to get used to reduced water temperature step by step. You can also start with cold showers in the morning.
Never go swimming alone. Cooling down of nerves and muscles might paralyse even the most experienced swimmers.
It's best not to eat too much before swimming since this may cause too much stress for your stomach.
3. WHAT TO CONSIDER DURING A SWIM?
In order to allow your body to get used to the new situation step by step, start slowly.
It's best to avoid diving. When in cold water, your body's reflex is to gasp air, and diving might cause water ending up in your lungs.
If you do winter swimming for health reasons, it's not advisable to stay in water longer than 2 minutes.
When in cold water, you might experience shortness of breath. It's called "cold shock syndrome". Actually, your breathing does not stop. It's your body's way of expressing its reaction to the cold. The best you can do is to stay calm and practice deep breathing. This will alleviate the discomfort.
4. WHAT TO DO AFTER SWIMMING?
The first thing to do after swimming is to dry yourself, get dressed, and put on gloves. It's important not to let your body cool down too much after getting out from the water, since this might cause you to catch cold.
You may experience cold shivers. This is your body's reaction to force muscles to produce more energy.
After swimming, warm your body on the inside. Warming your body must take place in a slow pace. Warm or hand warm shower helps even up body temperature. A hot drink also works wonders. Please avoid hot shower or sauna.
Monitor your body after swimming, and try not to overdo anything. Find the rhythm that suits you best, and enjoy the process.
5. DO I NEED SPECIAL EQUIPMENT FOR WINTER SWIMMING?
When in summer all you need for swimming is your swim suit, flip-flops and a towel, then during other seasons you do need additional gear to make this experience a lot more enjoyable.
If you wish, you can use a hat, neoprene gloves and foot wear. The latter are especially useful for people whose hands and feet are more cold-sensitive.
There are also special changing robes for winter swimmers to provide better protection against cold, rain and wind (Check out our cool and functional winter robes here: www.paulberg.eu/product-category/winter/). Also, these changing robes are especially constructed for providing quick and private dressing on the spot.
All references related to the article can be found below the same blog post written in Estonian: https://paulberg.eu/et/5-teemat-mida-sa-peaksid-teadma-talisupluse-kohta/.